The reason the Tasmanian Tiger is extinct
This is a shout out to those rugged environmentalists in Thailand who have found a new way to bring the issue of a decreasing elephant population to the notice of the population - the Jumbo Queen contest,
an event which searches for the woman who most resembles the country's national symbol, the elephant
. Also, a big congratulations to Tarnrarin Chanwasang, the winner.
And don't think this was a one-issue affair. Apparently,
in previous years
the event has also honoured Thailand's economic collapse and the intervention of the International Monetary Fund. A 'Miss IMF' was handed out, with IMF standing for 'I'm Fat'. And of course, the event has served to reinforce positive body image, with the slogan 'Fat is Beautiful'.
It strikes me that maybe this is where we are going wrong in Australia in raising the country's consciousness. Where is the 'Miss Ozone Layer' contest (picture that, if you dare)? The 'Miss Humane Processing of Asylum Seekers'?
Excuse me. I'm off to start the 'Miss Credible Opposition Party'. It will be judged on how different you look from the other contestants.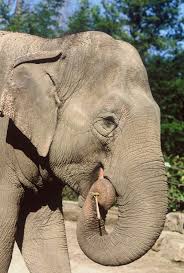 (Separated at birth?
Not so much
You be the judge!)